Global markets have been capitulating this year after lofty heights in late 2021. The NASDAQ 100, a proxy US growth and tech regional index that tracks the performance of the largest modern-day non-financial companies, has contracted by ~25.3% calendar year to date. Rising positive sentiment from constituent heavyweight Netflix, after a beat to second quarter earnings estimates and haemorrhaging fewer-than-expected subscribers, has begun to pull the market-cap weighted index out of the red. The largest Electric car manufacturer, Tesla, also reported strong quarterly results that exceeded both bottom-line and top-line analyst forecasts despite production headwinds in stagnating China.
The growth global outlook, however, still remains largely uncertain on the basis of high inflation and corresponding higher interest rate expectations. This coupling effect of a larger than expected U.S. inflation print, last posted at a 40-year high in June at 9.1% YoY, plus the possibility of further and more aggressive tightening out of the Federal Reserve has been raising U.S. recession fears and re-rating stocks across the board. As exemplified in some of these quarterly reports, there seems to be a clear disconnect between actual business performance and market perception on worsening conditions. This is particularly pertinent on the smaller end of the market, where risk has been exacerbated. The MSCI World ex-Australia Index has fallen by ~20.5% while the MSCI World ex-Australia Small Cap Index has shaved off ~22.4% from 31 December 2021 to 30 June 2022.
Investors could therefore look to 'Quality' Global Equity ETFs that contain underlying securities prejudicially caught up in the risk off. Beneficiaries will depend on whether or not the Fed can engineer a "Soft Landing", or a gradual slowdown/flat lining in economic growth. The opposite, a "Hard Landing", has however been the most common scenario. It's occurred during 75% of US monetary policy tightening cycles since 1955 that have resulted in a recession. Quality companies, or those with robust balance sheets, high return on equity and earnings stability have typically lost less and recovered faster in risky periods associated with market falls. Some Listed Investment Products to pivot into a "Hard Landing" include:
VanEck MSCI International Quality ETF (QUAL)
VanEck MSCI International Small Companies Quality ETF (QSML)
Hyperion Global Growth Companies Fund (Managed Fund) (HYGG)
Figure 1 – Top ETF flows for June 2022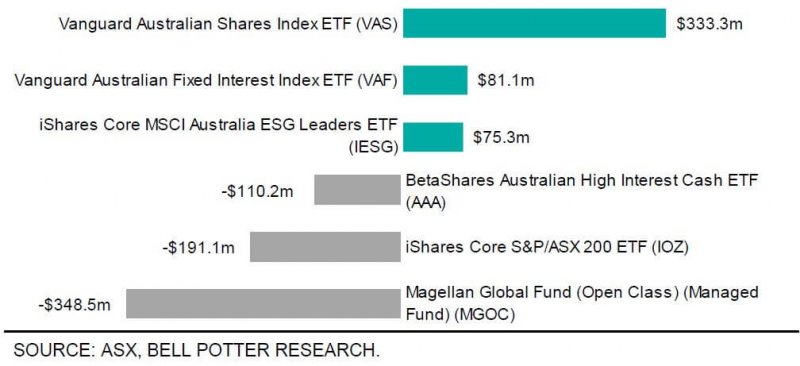 Figure 2 – Top ETF flows for 12 months ending June 2022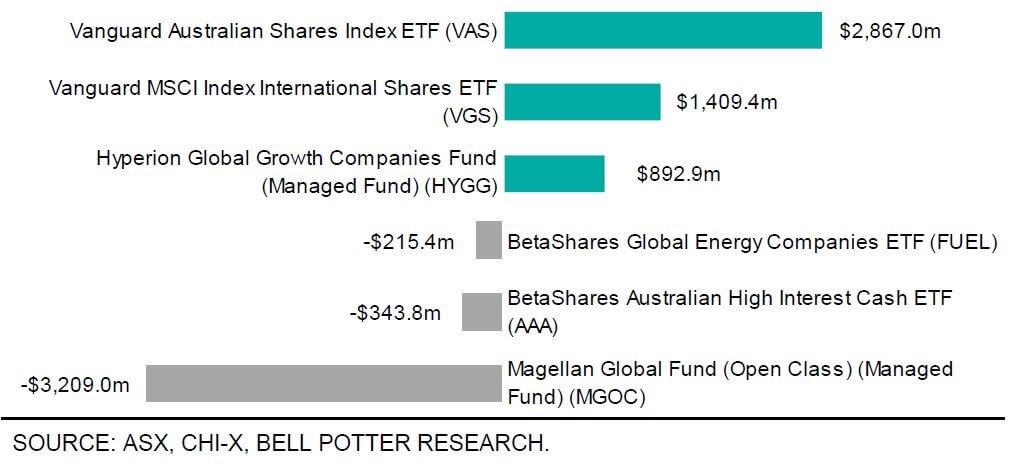 Figure 3 – ETF market size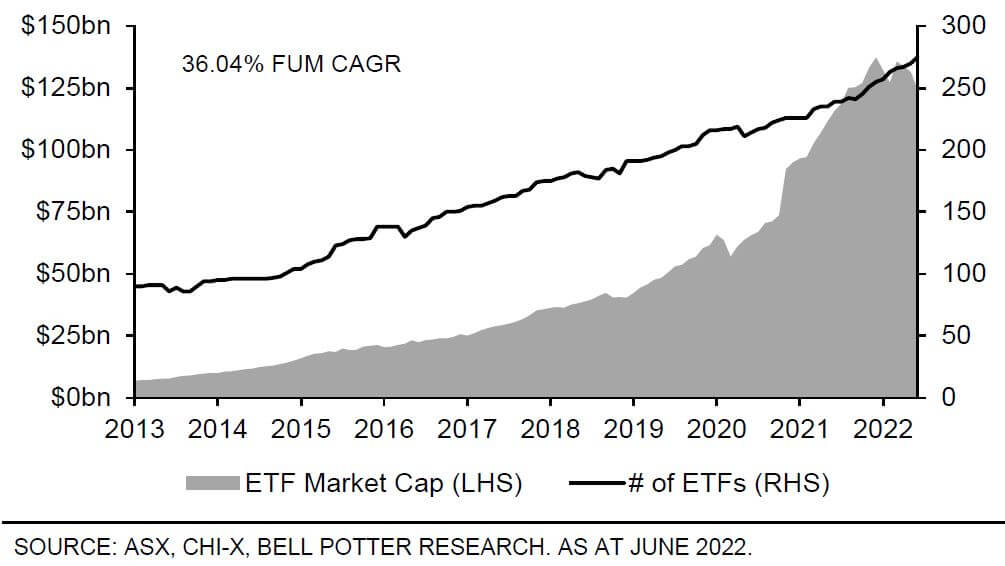 Figure 4 – Average daily volume and value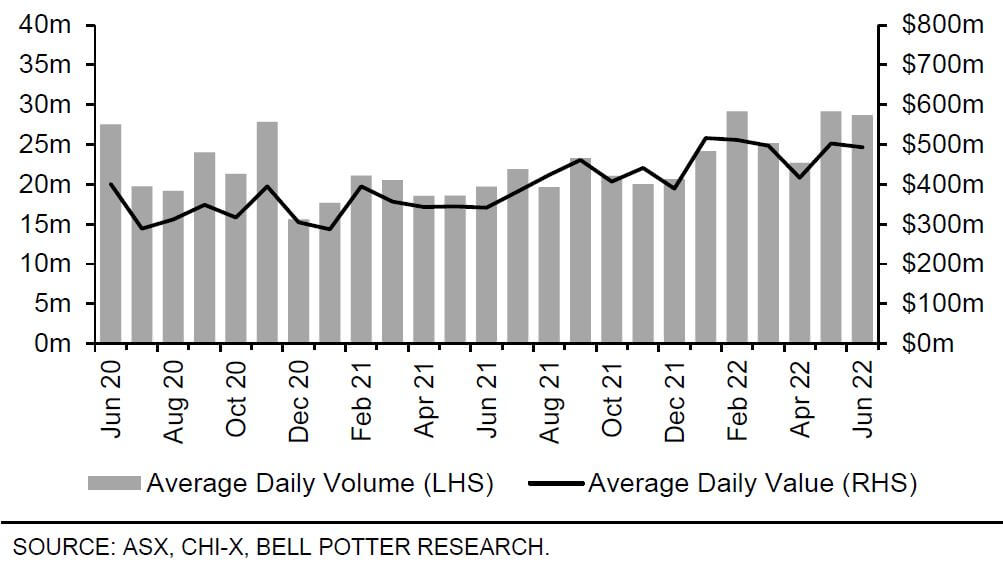 Authored by Hayden Nicholson – Specialist Exchange Traded Funds & Listed Investment Companies at Bell Potter Securities, 27 July 2022
Important Disclaimer—This may affect your legal rights: Because this document has been prepared without consideration of any specific client's financial situation, particular needs and investment objectives, a Bell Potter Securities Limited investment adviser (or the financial services licensee, or the proper authority of such licensee, who has provided you with this report by arrangement with Bell Potter Securities Limited) should be consulted before any investment decision is made. While this document is based on the information from sources which are considered reliable, Bell Potter Securities Limited, its directors, employees and consultants do not represent, warrant or guarantee, expressly or impliedly, that the information contained in this document is complete or accurate. Nor does Bell Potter Securities Limited accept any responsibility to inform you of any matter that subsequently comes to its notice, which may affect any of the information contained in this document. This document is a private communication to clients and is not intended for public circulation or for the use of any third party, without the prior approval of Bell Potter Securities Limited. In the USA and the UK this research is only for institutional investors. It is not for release, publication or distribution in whole or in part to any persons in the two specified countries. This is general investment advice only and does not constitute advice to any person.
Disclosure of Interest: Bell Potter Securities Limited receives commission from dealing in securities and its authorised representatives, or introducers of business, may directly share in this commission. Bell Potter Securities and its associates may hold shares in the companies recommended.