Henry Hub Volumes & OI growth
A combination of economic factors around the pandemic and uncertainty around the severity of winter in the Northern Hemisphere has contributed to significant price volatility in the natural gas markets. The growth of Henry Hub futures liquidity during both European and Asian trading hours more another evidence for its relevance as a global benchmark.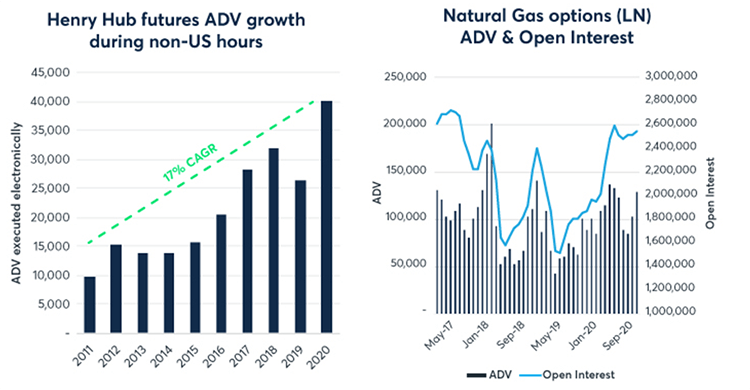 WTI Houston (HCL) futures dock allocation
Starting with the January 2021 contract, WTI Houston (HCL) futures will offer delivery of export quality crude directly onto a tanker via Enterprise Product Partners' Houston Ship Channel, pending regulatory review.
Refer FAQ for details of onboarding and allocation process.
Is Oil-indexation still relevant for pricing liquefied natural gas
Oil indexation has been subject to criticism due to its structural flaws, which have prohibited a full-commoditization of LNG. Recently the COVID-19 pandemic and its drastic impact on energy prices seems to have exacerbated those flaws and magnified market inefficiencies, revealing indexing LNG to Brent can be costly and is not a perfect hedge.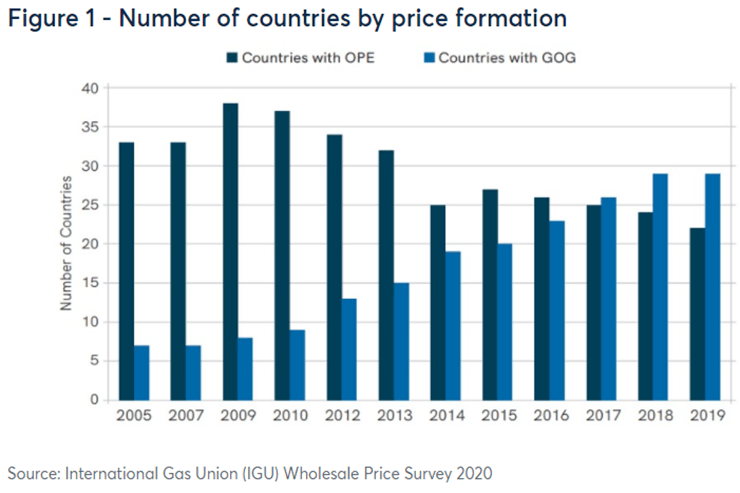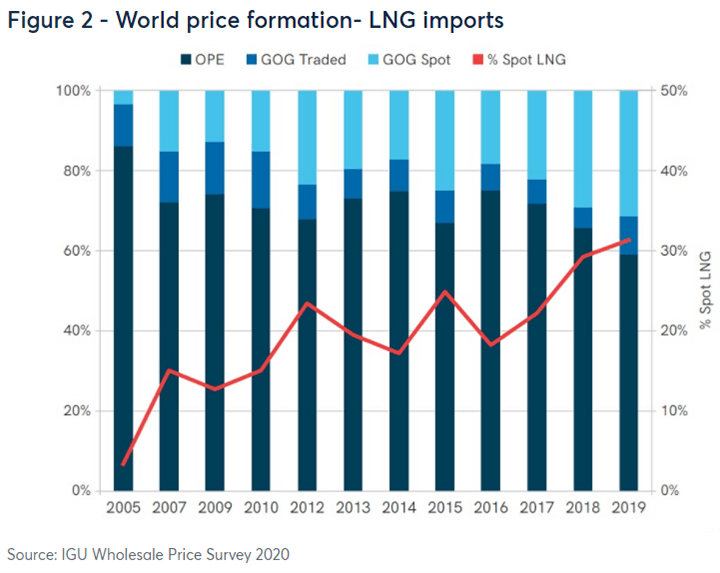 Renewable fuels demand stimulates hedging opportunities
Europe's energy markets are entering a period of significant change with regulation driving higher usage of lower carbon feedstocks. Waste oil-based products are actively being traded as companies gear up to comply with more stringent renewable energy targets.
Some traders believe that demand for used cooking oil could rise to as much as 11 million tons per year by 2030. These higher volumes will have to be met from rising imports from outside the European Union combined with higher domestic production.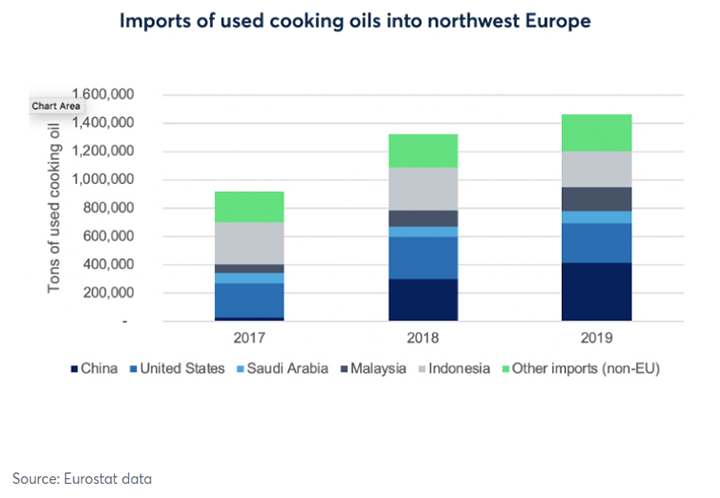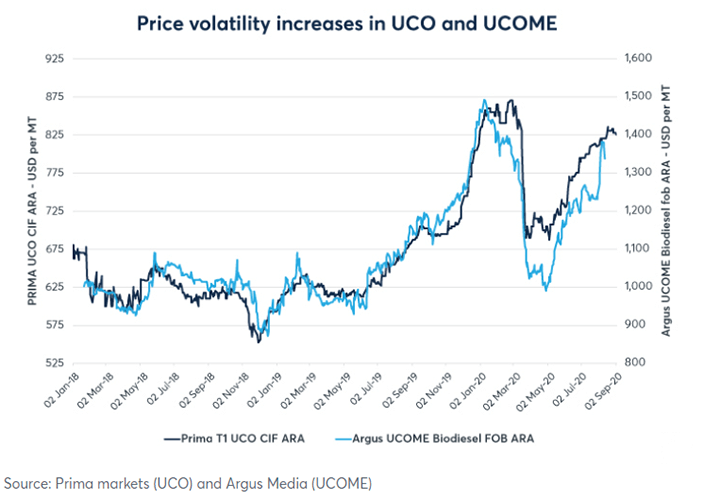 Published on October
2020

. Source: CME Group.