South American Soybean futures build momentum
Increased uncertainty has led to higher levels of volatility within the Soybean market, driving Soybean futures open interest over 1M contracts on October 14, setting multiple open interest records in October.
A month into trading, open interest has reached over 300 contracts and average daily volume (ADV) has increased to 102 contracts. Market participants from across the globe have started to capitalise on trading opportunities provided by this new contract.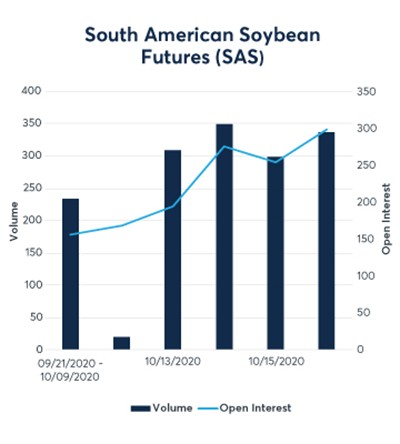 White paper: Relationship Between Global Soybean Prices
The latest white paper from CME Group researchers, Alison Coughlin and Dominic Sutton-Vermeulen, addresses the relationship between soybean prices in major importing and exporting countries and the usefulness of a cleared South American Soybean futures contract for managing global soybean price risk.
Pork Cutout Futures and Options launch on November 9
As hog and pork markets have evolved, producers have diversified the formula contracts used to price their livestock. Cash-settled Pork Cutout futures and options will be complementary to the successful Lean Hog complex, providing the market with the ability to manage risk and discover price throughout the value chain.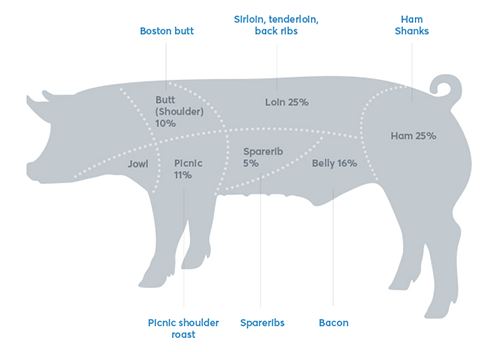 Black Sea futures and options contract volume totaled 230K by the end of September — up 35% compared to 2019.
Black Sea Wheat futures volume up 73% YTD September compared to 2019.
Record Black Sea futures and options monthly volume (34K) in August.
Black Sea Wheat futures open interest exceeded 30K in July, hitting a daily record of 4,749 lots on September 1.
Published on October
2020

. Source: CME Group.